01 02

03 04 05 15 16 19 20 21 22 23 24 25 26 27 28 31 32 33 34

I am so proud of you.

It has been almost 9 weeks without seeing your hubby and

youve only talked to him for a total of 15 minutes!

You are getting so much stronger and independent.

Not to mention you are getting muscles and ABS, oww owww.

You have found the motivation to work out 30 days straight! What the what?!

I am so excited that you are taking part in a 5k on Thanksgiving morning.

I know you can do it!

I know you LOATHE talking on the phone but you not only booked D's flight home for Christmas,

but you booked a hotel as well! (to get military rates you almost always have to call, ugh)

Keep up the good work!

D is going to see crazy changes in you when he gets home!




p.s. I love the new hair :)




Linking up here because she's amazing!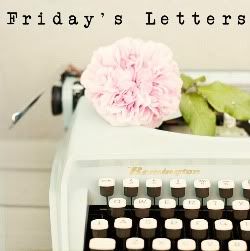 35 36 37 38