01 02

03 04 05 15 16 19 20 21 22 23 24 25 26 27 28 31 32 33 34

I will be at

hubbys graduation

all week so I have some guest posts lined up! :)

Lets show our guests some love and lots of comments!




Renee is a mommy, wifey, undiscovered writer, recipe collector, from-the-box baker, avid reader... ...and everything in between!
"...a blog to get me writing, share what I adore in life...and well, everything in between!" -> that's what my blog headline says...but, really, *Cover to Cover* is pretty much discovering things about myself everyday through writing and interacting with other bloggers out there. :)
Why did you start blogging?
You want to know the truth? Don't hate me...
I started blogging because I wanted to be a part of book tours - the free books! But when I started I had no idea that just having a blog didn't mean you could be on a book tour - you have to establish yourself. So the first month, I went crazy trying to "establish" myself...and I was so stressed that I gave it up. I decided that I really enjoyed just writing on my blog and not really caring about anything I could get out of it. But, oh, how much I have gained from blogging! I have something to look forward to other than my regular life...my writing! I had put it on hold for so long...and now it just flows and I love that the writing and blogging has enabled me to learn new things, empower women in my own way with "Talented Women" posts, and this new blogging family...
So, it was a bad reason to start, but the result from that decision has made me whole again.
I'm passionate about
My little family - the four of us - that is my passion. My hubby and I are making the family we always wanted which is pretty darn awesome:) I love that we are just happy...we're happy being together - and I hope (no, I know!) that what we are instilling in our kids is that sense of happiness and security...
They are the root of my passion - everything else falls second:)
Embarrassing about myself
Oh gosh - um, I'm pretty much embarassing everyday. I've been thinking about this question and it's not really just one situation that is embarrassing or funny, but meshing all those little *interesting* times together.
Case in point: Don't tell anybody, but when I laugh too hard or cough, I let out a little toot (okay not little, but I'm making it smaller than it really is.)
Oh yeah, I've laughed so hard that rice came out of my nose.
Oh, and I'm a clutz - every single day- not so embarrassing to me, but I think it is to others...
Oh yeah! And when I talk, I use my hands and I'm *really* animated...so mush so that I am known to hit myself in the face from so much movement of the hands...
I could go on...
But well, I have to leave some mystery, right?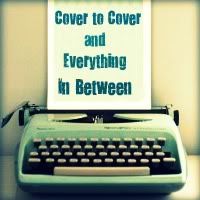 You can also follow her here:













35 36 37 38