01 02

03 04 05 15 16 19 20 21 22 23 24 25 26 27 28 31 32 33 34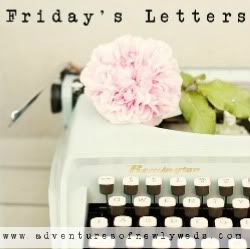 I only have one letter today because he's all I can think about :)

Dear hubby,
We only have a couple days left until you leave and whenever I start to think about it, I make myself stop because I cant imagine being without you for 4 months straight. I have had the best two weeks with you of my life and Christmas at Disney with you was amazing. Its hard to even write this letter because Im watching you across the room playing Star Wars and its going to be so miserable not having you so close to me. You have spoiled me so much these past two weeks and I cant believe how lucky I am to have found someone I love so much that cares so much about me. I really hope this 4 months flies by so we can start our new lives together and not across the country. I love you my papa bear and cant wait to celebrate our one year wedding anniversary on New Years Day!



35 36 37 38