01 02

03 04 05 15 16 19 20 21 22 23 24 25 26 27 28 31 32 33 34
Dear everyone,
when she told me Jenelles mom from Teen Mom had an account.
Its the funniest thing I have ever seen.
Some of my favorite tweets include:
"WUHKIN' THINGS OUT WITH KEIFFAH?!?! YOU BETTA MOVE BACK IN, CAUSE I'M ABOUT TO KICK U OUT!!!"
"GAHD DAMMIT KIEFFAH THAT GREEN HOODIE IS NOT PROPAH COAHT ATTIAH!!!"
"It's da Keiffah Cuhrse! ANOTHA pic of Jace in green!
If Jace starts smokin' weeeed and not showerin', HE'S OUT!"
Dear husband of mine, You are so sweet :)
A birthday gift just showed up at the door but I cant open it until we Skype tonight. I WANT IT NOWWWWW. It doesnt even feel like my birthday tomorrow since you are not here.
I love when we are texting and you make references to my favorite movies :)
Dear Twilight,
I am secretly waiting for February 11th so I can buy Breaking Dawn and watch it
everyday. It is my not-so-secret guilty pleasure while Hubby is away.
I wish Kristen Stewart would take a hike though.
Dear Pinterest,
I have spent way too much time on you this week. However, no offense to these people,
but if you are not close to being engaged or even dating someone,
can you stop pinning your perfect wedding. Its driving me nuts.
Dear Tosh.O, thanks for this amazing find.
"whats wrong with dat dolla?"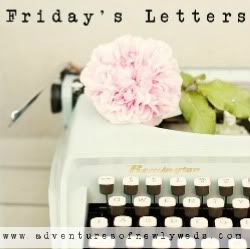 35 36 37 38