01 02

03 04 05 15 16 19 20 21 22 23 24 25 26 27 28 31 32 33 34

Dear closet/dresser,

Can you clean yourself out? For those of you that I havent gotten a chance to complain to yet,

Anything that cant fit in my suitcase, is being packed up by the movers. It will take about a month after we move to Germany, for our boxes to get with us.
This means being without all those clothes for a month. Is it even possible for me to live out of a suitcase for a month? H&M here we comeeeeee :)

These are the clothes being sent by the movers....so far. v.s. my suitcase size.
Dear brothers,
Can you please stop having that chocolate milk fight in your bedroom right now.
I hear everything you are saying and Im pretty sure you just said "omg its everywhere"
and I am not in the mood to deal with it.
On another note, it was hilarious how crazy you were going this morning when you found not 1, but 3 bibles somewhere. Mason even ran in the room screaming "I FOUND 3 VERY IMPORTANT BOOKS. LOOK!! HE WAS NAILED TO A CROSS!!"
Dear Germany,
Please be gentle on us. We have both lived in Florida our whole lives and cold weather scares me.
At least warm up a little before we get there so I can slowly be introduced to the cold.
Dear Pioneer Woman,
How I love you so. Everything I have ever made by you has been delicious.
I just won a giveaway over at
These Are The Moments
and I will be getting Pioneer Woman's new cookbook in the mail!! Hubby, be ready for amazing meals like this steak salad with blue cheese, homeade onion rings, and candied pecans, I made the other night.
Dear dogs,
It is ridiculous how much you all crave attention 24 hours a day. No need to fight over me,
I have enough love to go around.
Dear hubby....
YOU WILL BE HOME IN LESS THAN A WEEK AND I AM SO EXCITED IF YOU CANT TELL ALREADY!!!!!???!!?!?!?
Dear Friends,
Please check out my April/May sponsors! They are all on random shuffle now so you all get equal exposure!!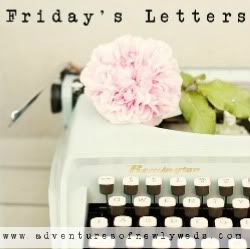 35 36 37 38