01 02

03 04 05 15 16 19 20 21 22 23 24 25 26 27 28 31 32 33 34

Dearest Hubby,

I finally got to Skype with you today, and it just made me miss you even more.

Hopefully only one more week without you!
Dear bedroom in Germany,
This is what you are going to look like. No ifs, ands, or buts.
Ikea here we come!
Dear 'friend',
I love that you are only my friend on facebook, twitter, and pinterest, so we can stalk each other and make ourselves feel better about our lives. Pretty sure mine is MUCH better than yours. *hugs*
Dear hair,
Why you no look like this?!! Grow already before I chop you all off again.
Dear Pinterest,
I cant even handle this.
Dear Nutella,
Pretty sure you have addictive qualities because everyone in my house acts like its crack.
Dear Hubby again,
I know you will appreciate this.
Dear Pinterest,
Thanks for providing all the pictures needed to complete this post :) loves ya.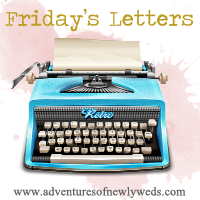 35 36 37 38